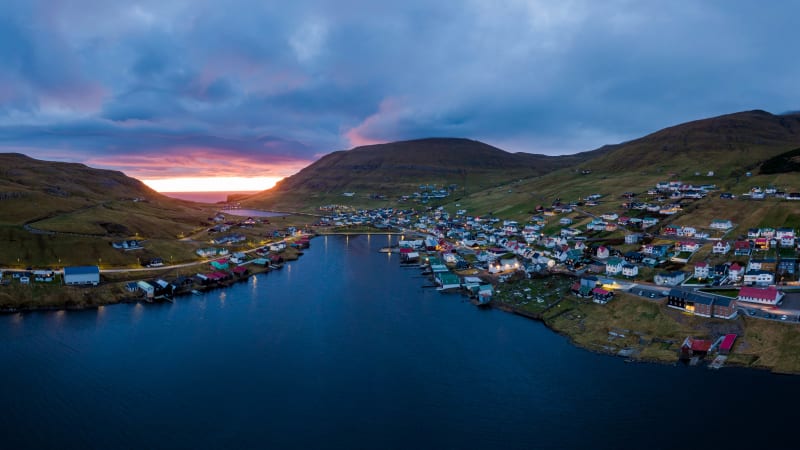 With exceptional nature, kind people and an open community, Vágur is one of the pearls of the Faroe Islands.
The town of Vágur (app. 1.400 inhabitants) has over the last 5-6 years become one of the most exciting places to visit in the Faroe Islands. Drawn by the amazing nature and open community people travel to Vágur as digital nomads, on workation or joining our inresidence program with stays at one of our exiting working places, schools, sports clubs, restaurants etc.
Vágur is known for its hospitality and we guarantee a great stay in one of the most beautiful places in the amazing Faroe Islands. After a days of work you can go hiking in the spectacular nature surrounding Vágur, take a walk to the magnificent Vágseiðið, or go on a boat-trip on Vágurfjord. You can also go enjoy the time in our indoor sports facilities play football, handball, go climbing, swimming, do workouts at the swimmingpool gym, and a lot of other things in your free time.
Feel free to contact us if you find our town interesting and do keep an eye open for upcoming open calls via our in-residence program.